Web Design
•
on December 27th, 2012
•
Comments Off

on About Neurofeedback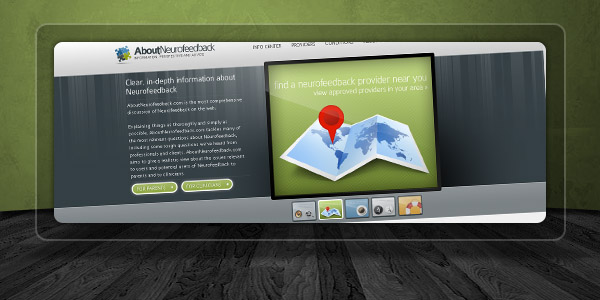 Another Happy Repeat Client
Our second website for this happy client, About Neurofeedback is a large informational website centered around the background and practice of neurofeedback. Originally created years ago without a content management system, pages added after the initial design were essentially hidden without a proper navigation and organization system. Mixed with a dated look and a total redesign was in order. We took the vast content, created an organizational structure for the hundreds of pages, and re-created the site so that everything is easily navigated and searchable. Combined with a new aesthetic design, the result is a much more user-friendly experience for this industry authority website.
What the client says:
I'm multiple years into the web and have learned the hard way the limitations of web developers. I'm on my second major Web development project with Jeff [at Cluster One] and have recommended him to a couple of colleagues. Why? For one, he designs "clean" looking websites. Really clean. Everyone who goes to my websites tells me how good (and professional) it looks. 2) He listens well. With lots of consultations before implementation, he actually used what we discussed. He helped me think through pros and cons of different approaches. It was complex. He heard it and used it. That's rare. 3) He organized a huge amount of information into a website that's logical, flows well and makes sense. He did a great job of organizing content.
-Michael Cohen
President, Center For Brain Training
www.AboutNeurofeedback.com
www.CenterForBrain.com
Highlights
Creative direction
Design
Logo Design
WordPress CMS
Homepage slide show
Streaming audio and video
Twitter feed
Facebook integration
News/Blog