Cluster One Media is an Atlanta graphic design company that can help build your company's image with beautiful, thoughtfully designed branding and marketing collateral. Our passion for artistic graphic design shines through in everything we do, leaving our clients raving about the results.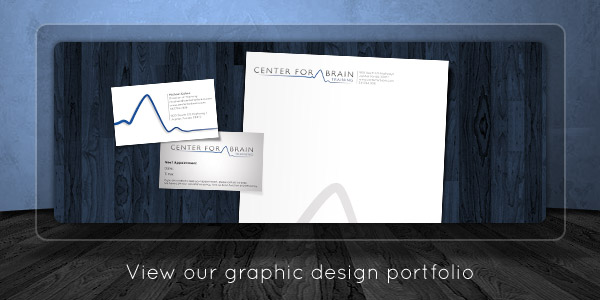 Logo Design
A logo design should be memorable and help portray your company's character. We love logo design because it all comes down to a single symbol to represent all the qualities of an entire business. Let us design the perfect logo for your business, event or cause.
Ad Design
Let's face it, ads are interrupting people going about an activity that they'd rather be doing than looking at your ad. If a print or online advertisement is to succeed, it needs to be eye catching. We create ads that are both eye catching and beautiful to help your business stand out from crowd and get noticed. We'll get extensive input from you about your ad's goals, target audience and message to combine with Human Factors research on usability, eye movement patterns and reading behaviors to create an ad that is as effective as it is beautiful.
Marketing Collateral Design
The design and feel of the marketing materials that you give to others send as much of a message as what's printed on them. Make sure you're sending the right message with marketing collateral designed by Cluster One Media. We'll help you establish a design language for your marketing materials that will help create a recognizable brand image no matter what the medium.
Brochure and Flyer Design
Brochures and flyers can be an invaluable tool in getting your company's message out. A well designed brochure or flyer can help reinforce your organization's credibility and help get you noticed. Our brochure and flyer design will help communicate your message effectively and make you look good in the process.
Newsletter and Postcard Design
Staying in contact with your customers is key to making sure you're at the front of their minds. Retain your valuable business contacts and keep your organization's name on your customers' lips with newsletters and postcards. Our newsletter and postcard designs will help ensure your company is in constant effective communication with your customers.
All the beautiful design in the world won't matter if you are unable to effectively speak to your audience. We have an award-winning, published author on staff to make sure that your words stand above and beyond the competition.