Ecommerce technologies have made it possible for small business owners to offer their products online. Taking a small retail operation national or international can be quite daunting. For businesses looking to take their products online for the first time or for existing ecommerce store owners, we provide ecommerce solutions to take your online endeavors to the next level.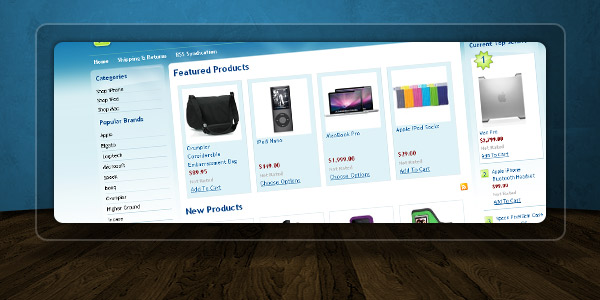 The most powerful Atlanta ecommerce technologies
We'll get it out of the way: we use 3rd party ecommerce platforms. With near unlimited development budgets and user communities in the tens of thousands providing constant feedback for the teams of developers, 3rd party platforms such as Network Solutions, BigCommerce and Magento provide an unparalleled level of power for ecommerce store owners that local web development companies, including ourselves, simply lack the resources to duplicate. While many web development companies love to brag about their own in-house solutions, you can be guaranteed that they are nowhere near as powerful or polished as big players. For that reason, we choose to go with the best, and that is 3rd party.
Years of experience
We are ecommerce experts with years of experience in ecommerce design and management. Benefit from our experience and avoid many of the pitfalls and growing pains that are associated with new online stores. From ecommerce platform selection to SEO, we have the expertise to make your store a success.
Ecommerce store overview
For a detailed list of available ecommerce store features contact us today!
Flexible product listings
Excellent product display options including gallery, photo zoom and video
Sell products with different options (size, color etc.)
World-class inventory control
Automated returns system
One page checkout
Coupons and gift certificates
Bulk discount pricing tiers
Shipping calculator
Powerful customer management
Bulk import and export
International currency support
In-depth sales reports
Flexible email automation
SEO friendly
For more information or a free consultation contact us today!